Familjesegling 23 sept kl 11-14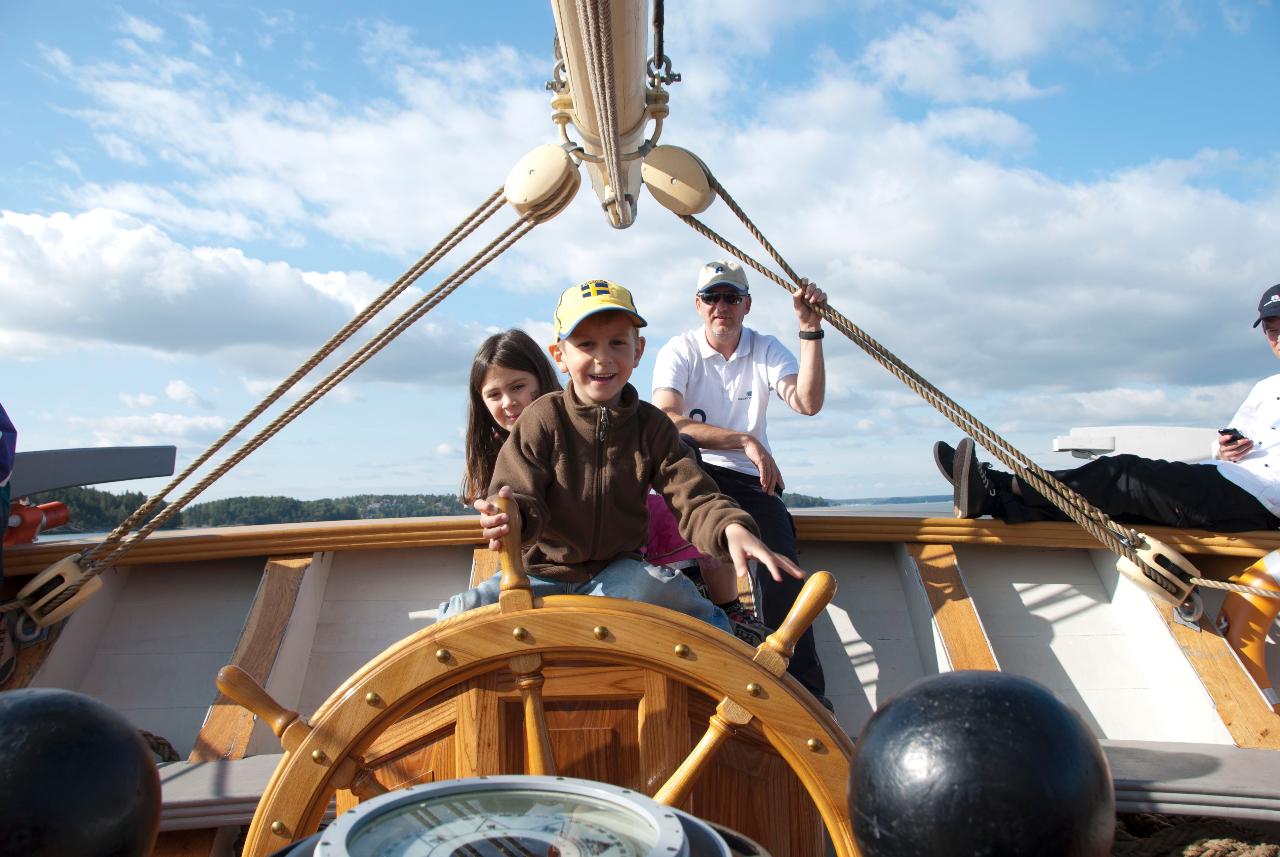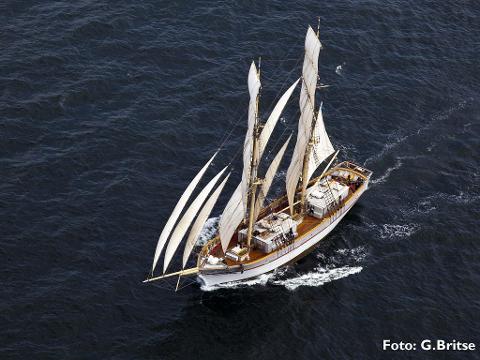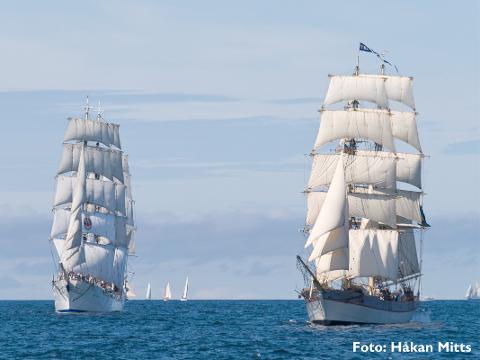 Duration: 3 Hours (approx.)
Location: Stockholm
Product code: FSSTO
Tag med hela familjen på en fin upplevelse ombord på Tre Kronor. Under tre timmar får ni uppleva hur det är att segla ett äkta råtacklat segelfartyg på samma sätt som man gjorde på 1800-talet. Alla som vill är välkomna att delta i seglandet av fartyget. Besättningen visar och instruerar så att alla kan delta. Fika ingår i priset.
Vid bokningen betalar du 10 % i anmälningsavgift. Resterande belopp betalar du när vi sänder dig information om att det är dags att betala.
Bring your family on a nice trip with our beautiful ship. We sail the ship together and the crew instruct you so that everyone can participate. Fika with coffee and cinnamon bun or something similar is included.
Plats / Place:
Seglingen utgår från Örlogsvägen 11, Kastellholmen i Stockholm dit vi också återvänder efter avslutad segling.
Departure and arrival: Örlogsvägen 11, Kastellholmen in Stockholm.
Tid / Time
Kl 11-14
Priser / Prices:
Vuxna / Adults fr: 700 kr
Barn o ungdomar under 16 år / Children age up to 16 years: 350 kr.
Spädbarn under 1 år gratis. Behöver inte bokas men ange i Övrig info att ni har spädbarn med.
Antalet barn får överstiga antalet vuxna med max ett barn. En vuxen kan alltså ta med två barn och två vuxna kan ta med tre barn o s v.
Infants younger than 1 year are free but you must make a notice in additional info about bringing them.
Betalning / Payment
Betalning sker antingen med kontokort eller via faktura. Om du väljer faktura betalar du till Briggen Tre Kronors bankgiro enligt instruktioner i bekräftelsemailet.
Vid betalning med presentkort fyll i presentkortsnumret bestående av bokstäver och siffror i fältet för presentkort och rabattkoder.
You can choose to pay with your credit card or by invoice. If you choose invoice you will receive a mail with instructions on how to pay to Briggen Tre Kronor's bank account. When using gift card for payment enter the gift card code (numbers and figures) in the field for vouchers when you complete the booking.
Villkor
Bokningen är bindande om inget annat överenskommits. Om du uteblir utan att avboka resan faktureras du eventuella obetalda belopp i efterskott.
Seglingen ska vara betald senast 45 dagar före avgång. Om du bokar närmare seglingsdatumet bör betalning ske omedelbart.
Vid avbokning senast 45 dagar före seglingen återfås hela beloppet.
Vid avbokning 44–15 dagar före seglingen återfås halva beloppet.
Vid avbokning senare än 15 dagar före seglingen sker ingen återbetalning.
Terms
The booking is binding, unless other agreements have been made. If you do not show up without cancelation notice, we will bill any remaining amount afterwards.
The trip is to be payed 45 days in advance. If you book closer to the sailing date payment should be done immediately.
If you cancel 45 days or more before the trip, the total amount is refunded.
If you cancel 44–15 days before the trip, half the amount is refunded.
If you cancel less than 15 days before the trip, no money will be refunded.
Avbokningsskydd / Cancellation insurance
Det finns möjlighet att köpa till ett avbokningsskydd vilket ger pengarna tillbaka vid sjukdom. För att avbokningsskyddet ska gälla krävs läkarintyg. Avbokningsskyddet gäller även för alla som reser tillsammans med den som insjuknat och som är inbokade vid samma tillfälle.
Cancellation insurance is offered on all cruises and is valid if you get ill. To get the refund you must present a medical certificate that confirms your illness. The cancellation insurance is valid for all persons in a group that are travelling together and that have booked the trip at the same time.